Not only learning, but also making a contribution: that was the goal of a group of fourteen CMGT students. With two games they want to let people feel what it is like to live in Ukraine during the war. Friday is their test day: then they will raise money for Saxion for Ukraine. But that is not the only goal. "We want to make you feel what it's like to live in war."
On Friday, you can virtually put yourself in the shoes of Denys and Dana. These Ukrainian twins were separated by Russian soldiers, and have been wandering through a bomb-ravaged Marioepol ever since. Their goal in the game Bound by Bonds; find each other again. If you, as player, succeed in doing so, a grand reunion follows. And this at the place where the deadliest attack on civilians in the Ukraine war took place: in front of the theater of Marioepol.
Bound by Bonds is no ordinary game, this much is clear. The game was created by fourteen second year CMGT students, including Anastasiia Orlovska from Ukraine. The game is more than a game; with the game they want to make people feel what it is like to live in Ukraine now, says Orlovska. Awareness, that's what it's all about. "A lot of people know about this war, but they don't feel it. With these games we want them to experience what it's like to live in war."
In passing, she promises players a lesson in Ukranian history and culture. The music, for example, is by a Ukrainian artist.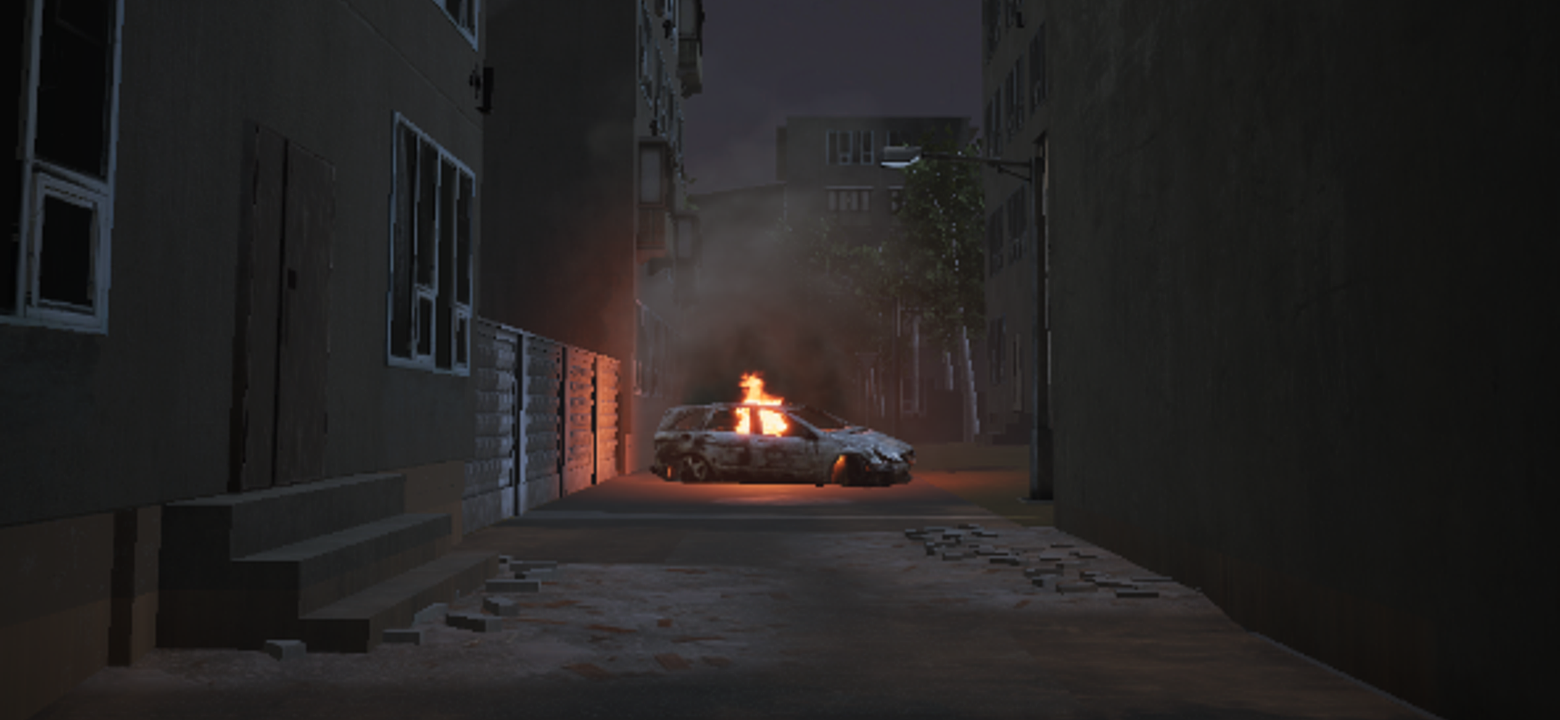 Bound by Bonds is not the only game they made; there is also the equally exciting sounding Souls of Steel. It is about a boy who joins the army. According to Orlovska he does mainly humanitarian work. Until a huge column of Russian tanks approaches. Then the boy has only one goal: to prevent them from reaching Marieopol. So he blows himself up with C4, although that's not visible in the game, she says. "We solved that a little more subtly."
Friday is the first test of the game. Whoever plays will have a scoop. If all goes well, there are no bugs in it already, so it's really all about testing. With the games, the students hope to earn a spot at WirWar, the big gaming event in Twente that was held for the first time last year.
That's not all: the students are also raising money for Saxion for Ukraine. On Friday, donations can be made, a life-size cardboard Zelensky will be present and there will be food and drinks. "It was always the goal that everything we earned with this game went to Ukraine," says Orlovska. "That's a goal that resonates with us, which gave us motivation."
Join (and donate)!
What: Game Test Bound by Bonds and Souls of Steel
Where: XR Lab, Ariesplein 1, Enschede, Room: Z14.1.02
Who: second year CMGT
Why: It is a study project. Orlovska: "But als to do something good, to create awareness about the war and to find motivation during the study."