Ukrainians Ruslana Bosakevych (19) and Anna Babilua (19) left for the war zone in their home country during the summer vacations to see their parents. Ruslana: ''Holding them again, feeling them, being able to give them a kiss.... That makes you cry, yes.'' They do not talk about peace but about winning the war, want to return one day to rebuild the country, thank Saxion and - "basically" - no longer trust a Russian.
This article is also available in Dutch
They respond to the situation in their homeland through four statements.
1)I saw: my parents are safe now:
Ruslana: "Before February 24, the day of invasion, they were safe. Now they will never really be safe in this country. I lived there for two weeks again. Russians feel they are not winning the war and therefore are destroying our country and people. Alarms go off and sometimes my parents have to go into shelters. I have also been in basements there.
Yet the country has been destroyed, not only the buildings, but mainly in people's minds. My city of Kiev as it was no longer exists. People don't dare go out into the streets and doubt that normal social life will ever return.
I saw countless half collapsed buildings, walls on the ground. If such a bomb falls, such a building falls again, I am dead in a minute, you feel. That fear, that's war.''
Anna: "Physically my parents are safe, mentally not. They traveled out of fear to Croatia to see me, they felt that was safer. My father can finally leave the country because he just turned sixty and is no longer on duty. They were still startled by every little sound even in Croatia.
So could normal life come back? That depends on when the war ends and when we win. If this goes on for decades people forget what happiness and freedom felt like.
Russians are withdrawing troops here and there. People sometimes think this is the start of the end of the war. Russians will come up with subterfuges (this interview was conducted just before Russian mobilization, ed.). Meanwhile, we want to get back all the territories that were Ukrainian from 1991. So also Crimea and Donbas. After all, in that Crimea was my Ukrainian cradle.''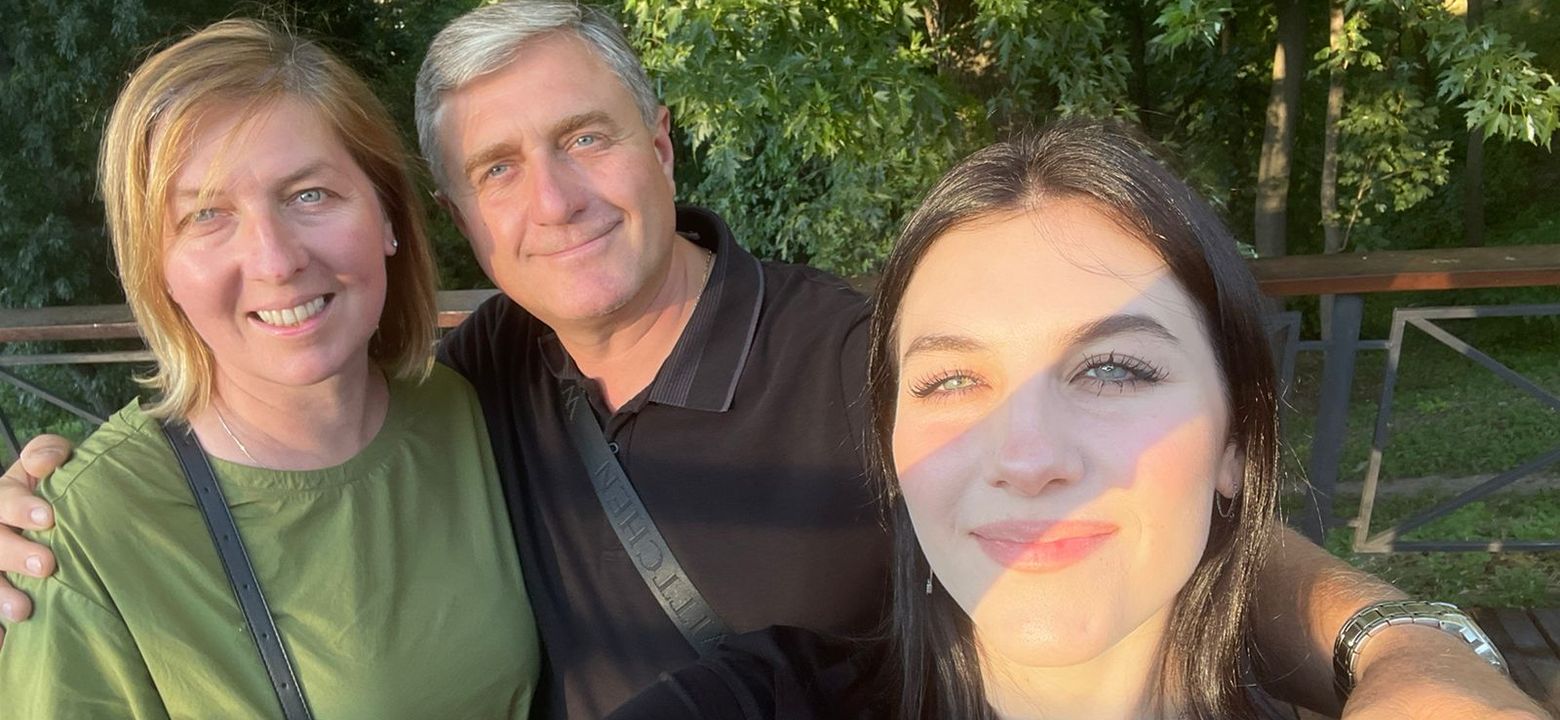 2) I will never live in Ukraine again:
Anna: "Disagree. I will go back, someday, with love. I literally want to rebuild the country with my own bare hands. That unanimous attitude is enclosed in my generation, I notice, when I read articles and watch reports.''
Ruslana: "I had a plan to go back in a few years. You can't plan now, because will this stop and when? Still, I am sure I will return one day. We are young and can rebuild the country. In five years or ten years. I don't want to think about not going back, then I wouldn't believe in victory. If our generation can ever bring it back to the level of prosperity it was before the war, I will die soulful. Home is no longer home, but it will become my home again.''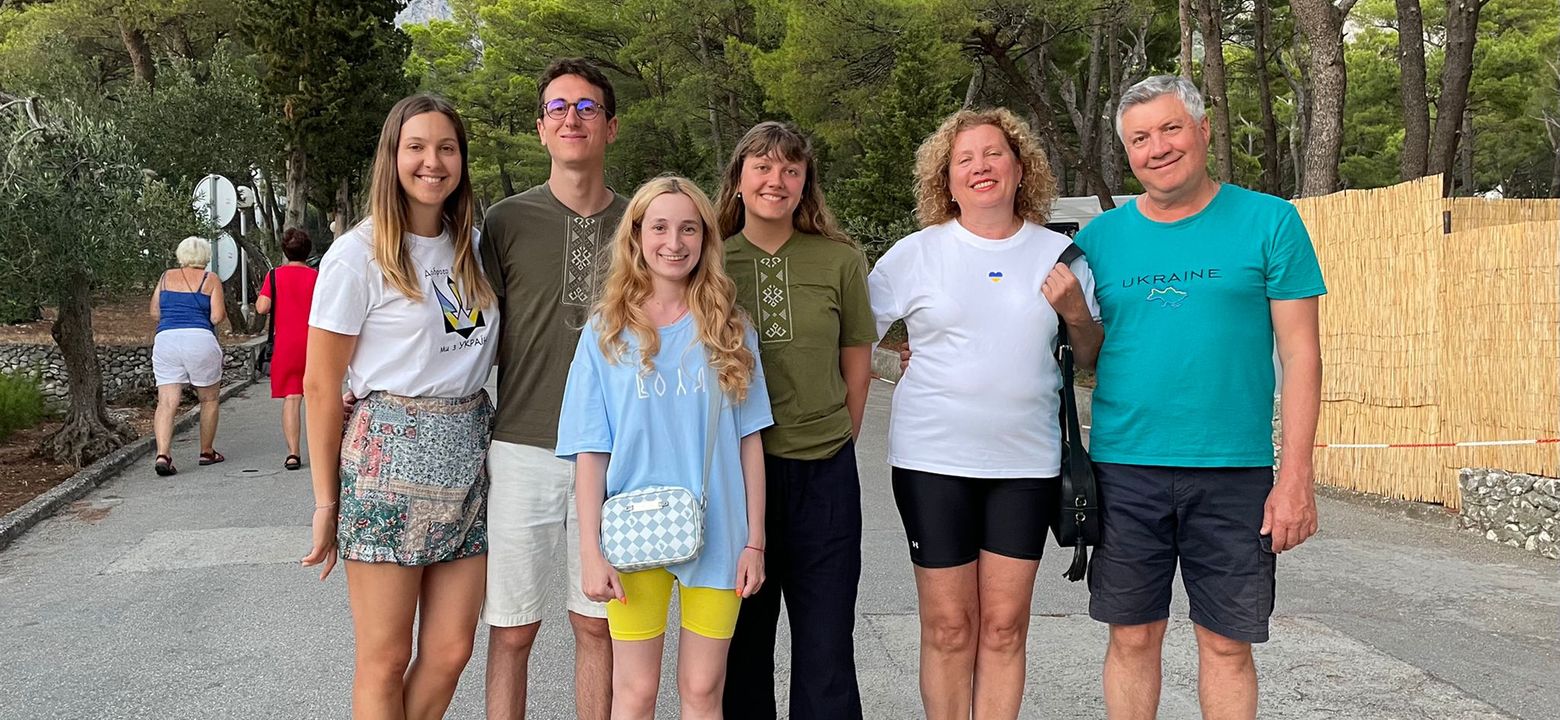 3) I was not given enough support from Saxion:
Ruslana: ,,Oh no, definitely not. The first months my parents had no more income and neither did I. How do you arrange basic needs, food? They gave us credit cards from supermarkets, so the humane things were taken care of. That took away so many personal worries and literal stomach aches.''
Anna: ''I would never, ever dare say that. I had full support. I thought: this is my problem in my homeland, there is no help from school involved. They gave money and goods but the most impressive thing was a call from staff members, at the very beginning of the war, a simple but touching question: 'How do you feel."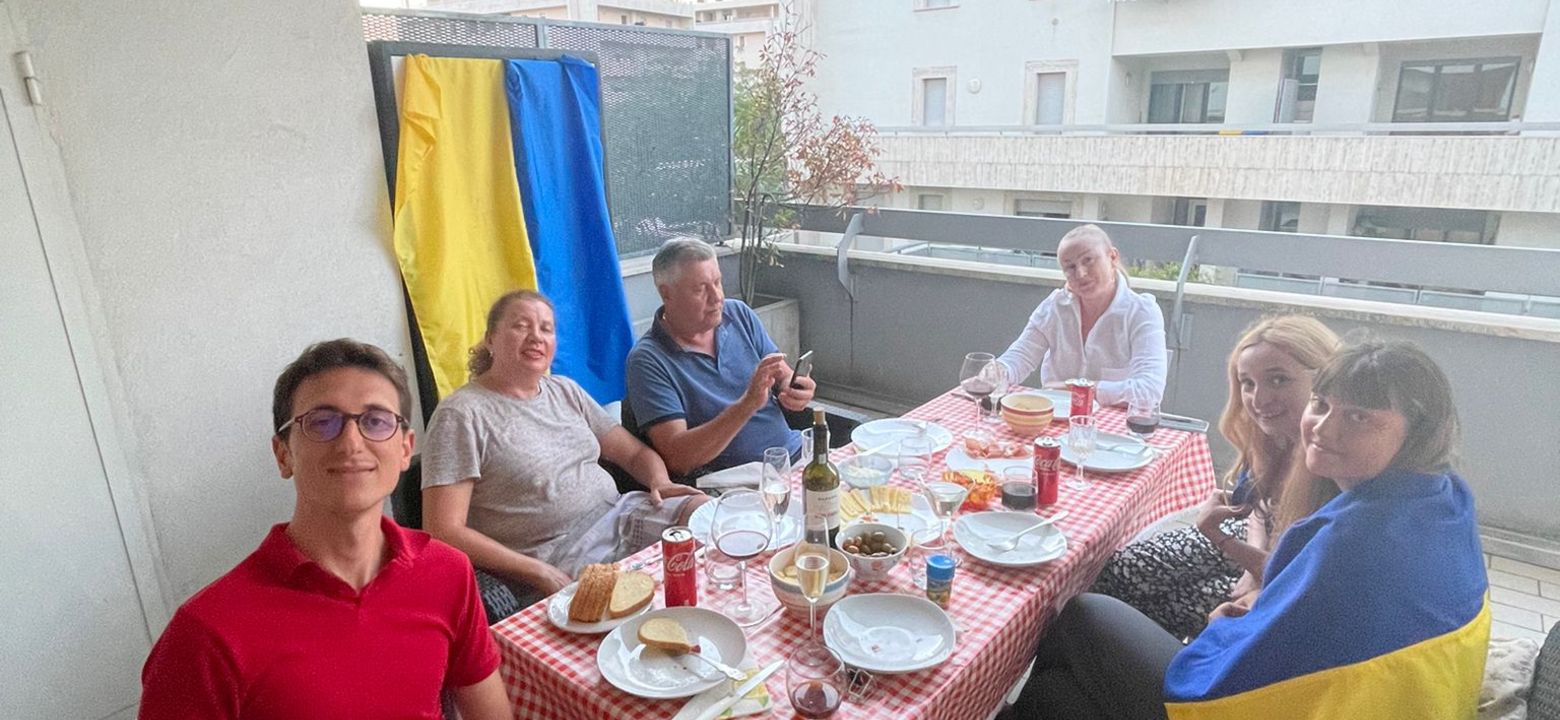 4)I have a hard time when I meet a Russian:
Anna: "I can't have good contact with them anymore, that's true. There is a mentality in them that I don't see changing any time soon. People sometimes think this war is just Putin, but to me it's also something that's in the Russian DNA through upbringing of fake news. They remain anti-Europe, see Ukraine as theirs. My grandparents live in Crimea, where Russian doctrine now reigns for years. 'You are too young, but later you will understand and support this Russian move,' they told me. It's that fast."
Ruslana: ''I am vigilant, constantly. I read interviews about Russians in the Netherlands: Ukraine and Russians are brothers, I hear. Well, none of them have wanted to change this country from the inside. I am raising, this must sound harsh, my eventual children and grandchildren soon to know that Russians are their greatest rivals. They are destroying our lives now.''